Coco-Scalp® Ointment 40g
Regular price
$15.99
/
Tax included.
Shipping
calculated at checkout.
Free Shipping Over $100 [in Australia]
Low stock - 2 items left

Inventory on the way
What is it?
Coco-Scalp® is a specially formulated scalp treatment for severe dandruff, seborrhoiec dermatitis, eczema and psoriasis. Coco-Scalp® breaks down the scale that builds up on the scalp allowing the active ingredients to treat the condition while coconut oil moisturises the skin.
When to Use
For treatment of mild dandruff: To be used intermittently as an adjunctive treatment to be applied once a week
For treatment of psoriasis, eczema, seborrhoeic dermatitis and severe dandruff: 
Apply daily for three to seven days until improvement has been achieved.
Intermittent repeated applications may be necessary to maintain improvement.
How to use
Coco-Scalp® Ointment properly (For adults and children over 12 year only)
Always check the label for directions on how to use your medicine. Your pharmacist will help if you are not sure.
Pierce the tube membrane by inverting the cap. Affix the scalp applicator to the threaded portion of the tube.
Part the hair and apply a thin ribbon of Coco-Scalp® to the affected area of the scalp. Take care to avoid contact with the eyes. Gently rub in the ointment and leave in contact with the scalp for approximately one hour. Wash the hands afterwards.
Remove Coco-Scalp® after one hour from the scalp by rinsing with warm water and shampoo. Take care to avoid getting the application in the eyes. Always wash hands immediately after use.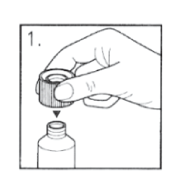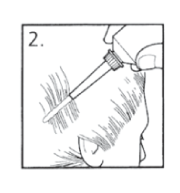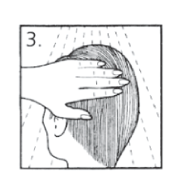 More Information
Side effects
Coco-Scalp® may cause side effects. These include:
Irritation of the skin
Inflammation of the hair follicles
Rarely, a rash from sensitivity to sunlight.
If you experience these or other ill effects, stop use and ask your pharmacist or doctor about whether you should continue with your treatment
Click here to read the full Consumer Medicine Information.
Active Ingredients
Coal tar solution 12% w/w
Salicylic acid 2% w/w
Sulfur 4% w/w
Other Ingredients

Cetostearyl alcohol
Coconut oil
Glycerol
Hard paraffin
Liquid paraffin
Macrogol stearate 400
White soft paraffin
Advice before using Coco-Scalp® Ointment
Do not use Coco-Scalp® if you are:
Pregnant
Sensitive to any of the ingredients
Suffering from any acute infection of the skin
Suffering from a form of psoriasis which causes the appearance of blisters filled with pus (called pustular psoriasis)
It is not recommended for use on children 12 years of age or less
Avoid any contact with the eyes. If you accidentally get Coco-Scalp® in your eyes, wash it out immediately with plenty of cold tap water. If irritation develops, consult a doctor or pharmacist. Do not apply to broken skin.
Coal tar may stain clothes and jewellery. Care should be taken to protect or remove these before application.
Warnings
For external use only. Avoid contact with eyes. Replace cap and wash hands immediately after use.
If, after the first week, the condition does not improve consult your doctor. If you forget to apply a dose, do so as soon as you remember and then go on as before. This medicine is for you. Never give it to others. It may harm them, even if their symptoms are the same as yours.
Store below 25oC
Do not refrigerate and discard the tube no later than four weeks after opening.
ALWAYS READ THE LABEL. FOLLOW THE DIRECTIONS FOR USE. IF SYMPTOMS WORSEN OR CHANGE UNEXPECTEDLY, TALK TO YOUR HEALTH PROFESSIONAL.